Description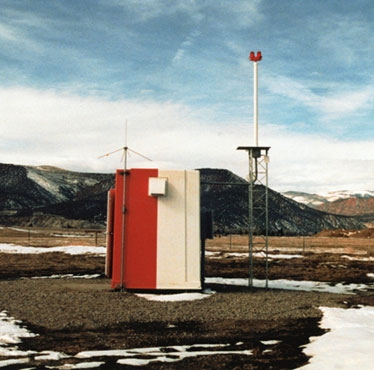 | | |
| --- | --- |
| Diameter | 24" (61cmD) |
| Height | 72" (183 cmH) |
| Width | 24" (61cmW) |
APPLICATIONS
With more than 1000 sold, the Selex ES Inc Model 1118A and 1119A DME have a field-proven record of performance for precision approach landing applications and are now being implemented for Area Navigation (RNAV) applications.
Available in hybrid, low and high power, as well as single and dual equipment configurations, Selex ES's DME ensures customers the flexibility to meet their requirements with highly reliable operation, advanced remote maintenance, monitoring and control, and comprehensive remote diagnostics and certification.
Both the low power Model 1118A (100 watts), and the high power 1119A DME (1,000 watts) have been installed and tested in the most challenging terrain and environmental conditions. The design of the Model 1118A and 1119A DME enables high reliability and maintainability and low life cycle costs. Additional features include transmitter capability for operating in main or standby mode, fault diagnostics, trend analysis, dual independent monitoring, traffic load monitoring, and a choice of various antenna options. Selex ES DMEs are able to interface to any ILS or VOR system available today, and meet or exceed ICAO Annex 10 standards. Software is DO-278 compliant.
The Federal Aviation Administration (FAA) selected the Selex ES Model 1118A/1119A DME to meet current and future demands of the U.S. NextGen airspace system as well as the Canadian Coast Guard in Canada as the system to meet their stringent needs of the future